United States of America
50 States of Awesome!
Where To Start?
With 50 States and 16 territories, it's hard to know where to begin travel in the USA. It has incredible cities like New York, Chicago, New Orleans, and Los Angeles. There are the epic vistas of the American Southwest, the mountains of the Pacific Northwest, the Everglades of Florida, and the glaciers of Alaska. Or you can escape the mainland and head to the islands of Hawaii, Puerto Rico or the US Virgin Islands.
The United States is the birthplace of the world's National Parks, and it's smaller State Parks are just as amazing. No matter where you choose to explore in the United States, there is bound to be something that will take your breath away.
Explore the best of the USA
Check out some of our most popular blog posts about the USA.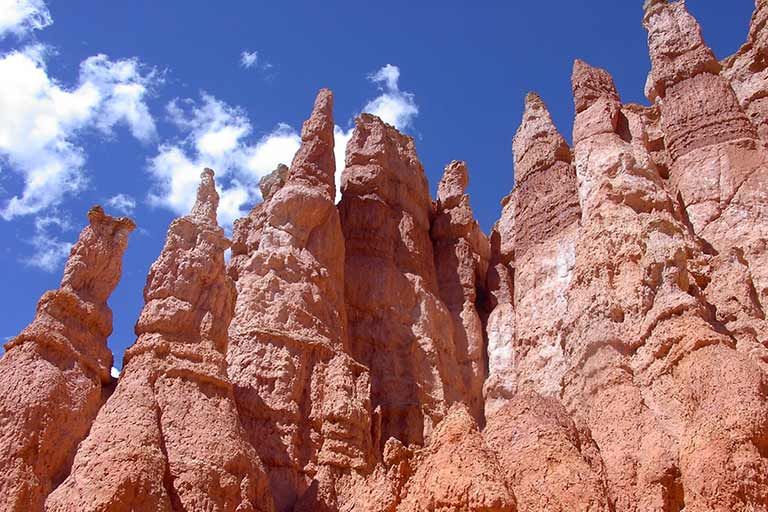 The American Southwest may be one of the most beautiful areas of the world. We lay out some of our favourite things to see.

Nothing beats sunset views from above the clouds. And Mauna Kea on the island of Hawaii is really something special.

Hiking in Watkins Glen New York is like stepping into Middle Earth. If you can spend a long weekend here, it's even better!

What you need to know about travel in the United States
Capital

The Capital of the United States of America is Washington D.C. Washington D.C. (not to be confused with Washington State) is filled with incredible museums and monuments.

Electricity

The United States uses North American standard 110v electrical outlets.

Cellular Phone Service

Cell phone service is readily available throughout the United States. Sim chips are available and can be added to unlocked phones.

Roads, Driving and Public Transit

Driving in the United States is relatively safe. Most roads and highways are well-maintained

USA with Kids

Family travel to the USA is very popular. Most cities have extensive attractions for children.
All the best of Family Travel in the USA
Exciting Things To Do in Tupper Lake NY The village of Tupper Lake NY is a town going through a massive resurgence in 4-season tourism. This small town may seem like just a dot on the map, even compared to […]